Brain Bites – Issue 14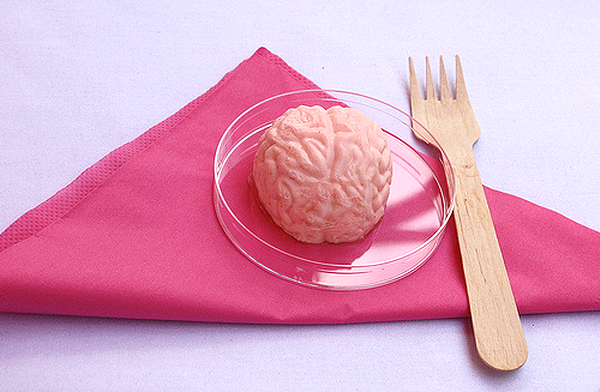 Brain Bites are "now and then" morsels regarding trends, statistics, and interesting ephemera in personal economics.
These tasty tidbits help maintain your edge over an unpredictable future.  Think of them as cerebral snacks for the hungry mind!
No reserve chute
One-third of Americans say they wouldn't be able to come up with $2,000 to deal with an emergency like an urgent home repair, medical crisis, or car accident.
Ref: New York Federal Reserve
A healthy field of work

High pay continues to be tied to demand skills, higher education, and working in jobs protected from competition or automation.  While technology still dominates in 2017, health care jobs represent 4 of the 5 best-paying jobs in America: (1) physicians: $188K, (2) pharmacy managers: $149K, (3) patent attorneys: $148K, (4) medical science liaisons: $133K, and (5) pharmacists: $126K.
Ref: Glassdoor
Not a capital idea
A 2016 survey of young adults 18-29 found just 42% of respondents support "capitalism" suggesting that today's youngest voters are more focused on the flaws of free markets.
Ref: Harvard University
Let's hope this is a trend
The birth rate among American teenagers fell to an all-time low last year. Also, the birth rates among Hispanics and black teens have dropped nearly 50% since 2006.  Experts cite better access to and more convenient contraception and teens having less sex as prime causes.
Ref: Centers for Disease Control and Prevention
Let's hope this isn't
For the first time in more than 2 decades, life expectancy for Americans declined slightly in 2015.  Virtually every cause of death showed increases except cancer, likely due to fewer people smoking, earlier detections, and new treatments.  The gap is appalling between the richest and poorest Americans:  15 years for men and 10 years for women.
Ref: American Medical Association
Who turned on the lights?
More than one-third of the world's population can no longer see the Milky Way because of man-made lights.  In North America, 80% cannot.  In Europe, 60% are missing out.
Ref: Light Pollution Science and Technology Institute
I can't get no satisfaction
Only 24% of Millennials have basic financial knowledge, revealed a 2016 survey.  Half of are concerned about student debt and only a third are satisfied with their financial situation.
Ref: George Washington University / PricewaterhouseCoopers

Asians take the gold
Examining median hourly earnings of full- or part-time workers—age 16 and up by race and gender—Asians were the top earners among men last year.  Similar kudos went to Asian women.  Researchers cite Asians being comparatively well-educated as a primary factor.
Ref: Pew Research Center
And the winner is…
Oxford dictionaries selected "post-truth" as its 2016 word of the year.
Ref: Oxford University
The wild, wild west
There were more cases of sexually transmitted diseases reported in the U.S. in 2015 than ever before.  Rates of chlamydia, gonorrhea, and syphilis—three of the most common STDs—grew for the second consecutive year.  Sharper increases were observed in the West than in other regions.
Ref: Centers for Disease Control and Prevention
Last call to Clarksville
Twenty-five percent (25%) of the 35,000 annual deaths on America's roads were linked to mobile phone use in 2014.
Ref: National Safety Council
If the bill doesn't kill you
Maybe the doctor will.  Medical errors were estimated to be the third-leading cause of death in the U.S. in 2013, eclipsed only by heart disease and cancer (#1 and #2 killers).  The number of error-caused deaths totaled more than 251,000.  Did anyone see where that sponge went?
Ref: Johns Hopkins University
While we're on the subject…
In complex medical cases where symptoms fit more than one disease, it often pays to get independent verification.  In a 2017 study of physician referrals to the famed Mayo Clinic for second opinions, 21% of the diagnoses were completely different from the original one, 66% were clarified or extended, and in the remaining 13% of cases the first diagnosis went unchanged.
Ref: Journal of Evaluation in Clinical Practice
In Facebook, we trust. Not.
A recent consultancy survey found that Facebook ranked 200th in terms of consumer trust.
Ref: Prophet
Moms sing the blues
The days of stay-at-home moms are behind us.  Nearly two-thirds of American moms these days are breadwinners.  Forty-two percent (42%) of mothers solely or mostly pull the wagon and 22% bring home at least a quarter of household earnings.
Ref: Center for American Progress

The dog ate my car
When workers were asked how often they come in late to work, more than 1 in 4 (29%) admitted they do it at least once a month—up from 25% last year.  Sixteen percent (16%) say it's a weekly occurrence for them—up 3% since last year.  Some excuses heard by employers:
I forgot it wasn't the weekend.
I was cornered by a moose.
The pizza I ordered was late being delivered and I had to be home to pay for it.
My dad offered to make me a grilled cheese sandwich and I couldn't say no.
Ref: CareerBuilder
---
Everyone thinks of changing the world, but no one thinks of changing himself.
~ Leo Tolstoy
---
I love taking my message directly to students and groups of young persons!  If you would like me to speak at your school, not-for-profit, or corporate event, please use the Contact Form and enter "Speaker" in the subject line.  We'll work out the details.  ~ Brian
---
Don't shoot—I'm only the piano player!  The information in Brain Bites is sourced from a variety of usually reliable publications. Nevertheless, we cannot guarantee the accuracy or currency of this material and a degree of common sense should be applied before quoting it.  If something appears to be too good to be true, it probably is.
---
Image credit:  "Jelly Brain Dissection" by Guerilla Science (2010), licensed/modified (red ring removed) by permission of copyright holder.